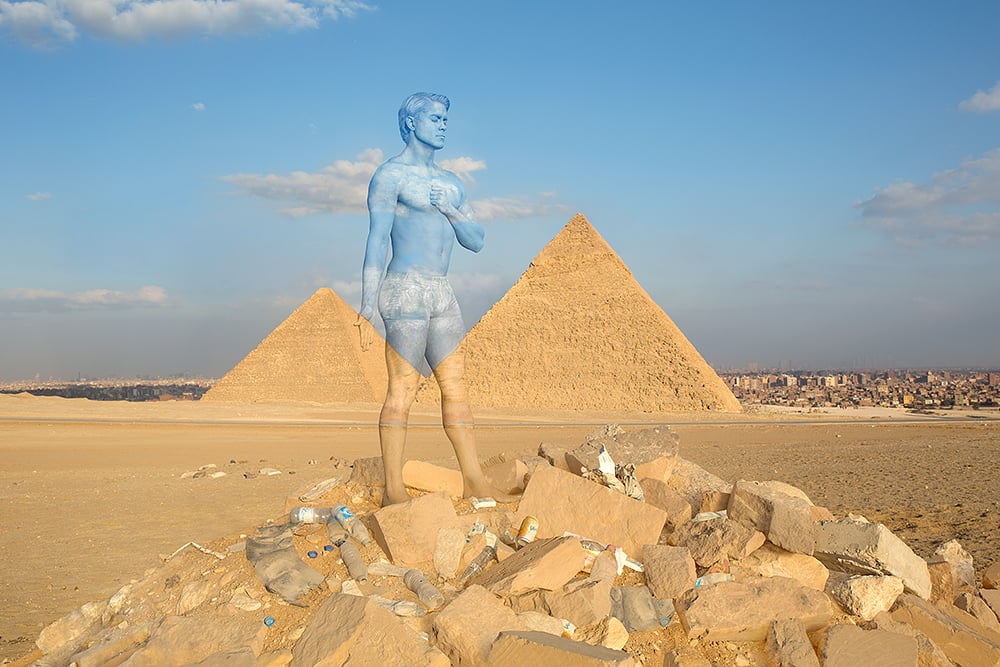 So I got kicked out of the pyramids for making art...
.
.
The Egyptian guard was staring me down from a camel. I'd read about the corruption at the pyramids so I'd left my passport at home and shoved my SD card down my bra. He demanded our passports and camera but we weren't budging. Realizing he wasn't gonna get the goods from us, he asked for a $1000 bribe to turn a blind eye to my model's blue torso. I could only imagine what the other guards would ask for at the other three security checks. .
.
"What am I getting in exchange for this money I'm giving you? A necklace? A super cool knick knack?" .
.
The guard's face goes blank- I don't think he's used to women talking to him. After a day of dealing with hustlers & three guys offering to buy me from Kyle (my model) in exchange for a million camels, I'm pretty sure this is the case. .
.
"Fine! You go! Leave pyramids now!" .
.
& just like that, we'd officially been kicked out of the pyramids... for making art
Exhibited at the Watermill Center Gala & on Artsy. Contact if interested in a larger size.