$

125.00
ON RESERVE Ponte Vecchio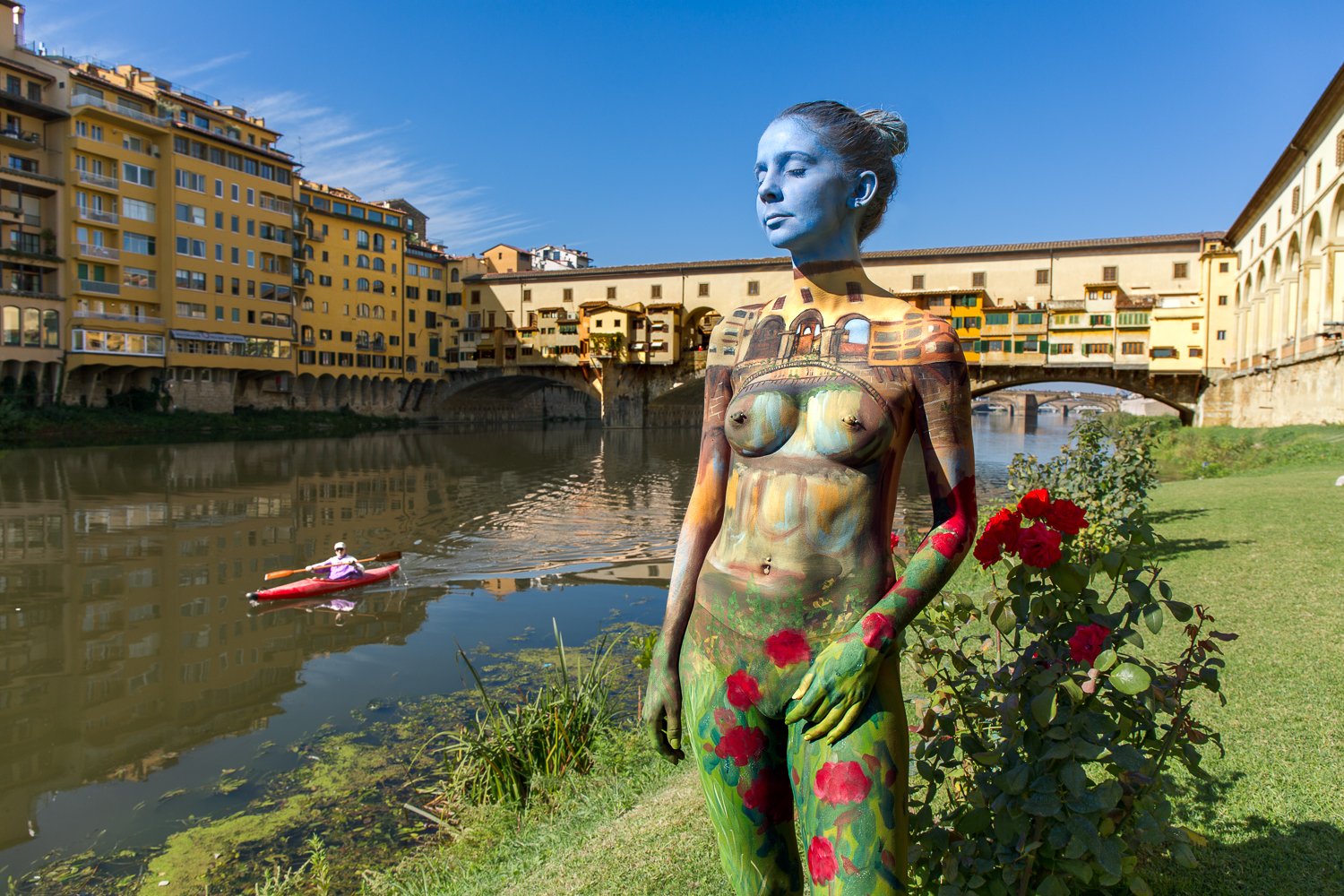 "Ponte Vecchio", 2016
Photograph (​Color Pigment on Hahnemuhle German Etching)
This live happening was created at the CIRCOLO DEI CANOTTIERI, a local, highly awarded boating club. The model blends in with the stunning Ponte Vecchio. The bridge spans the Arno at its narrowest point[3] where it is believed that a bridge was first built in Roman times. The Ponte Vecchio is a Medieval stone closed-spandrel segmental arch bridge over the Arno River, in Florence, Italy, noted for still having shops built along it, as was once common. Butchers initially occupied the shops; the present tenants are jewelers, art dealers and souvenier sellers. The volunteer model is a travel blogger.
Can be printed on Lyve Canvas or Hanhemuhle German Etching Paper- please specify when ordering.
If you'd like your print shipped unstretched, there's a $100 off discount with the code: UNSTRETCHED. You can simply go to any framing store and they will stretch it for you.
I can also get this framed for you (floater frame in black or white) for around $250 extra. This service adds about an extra week to the order.