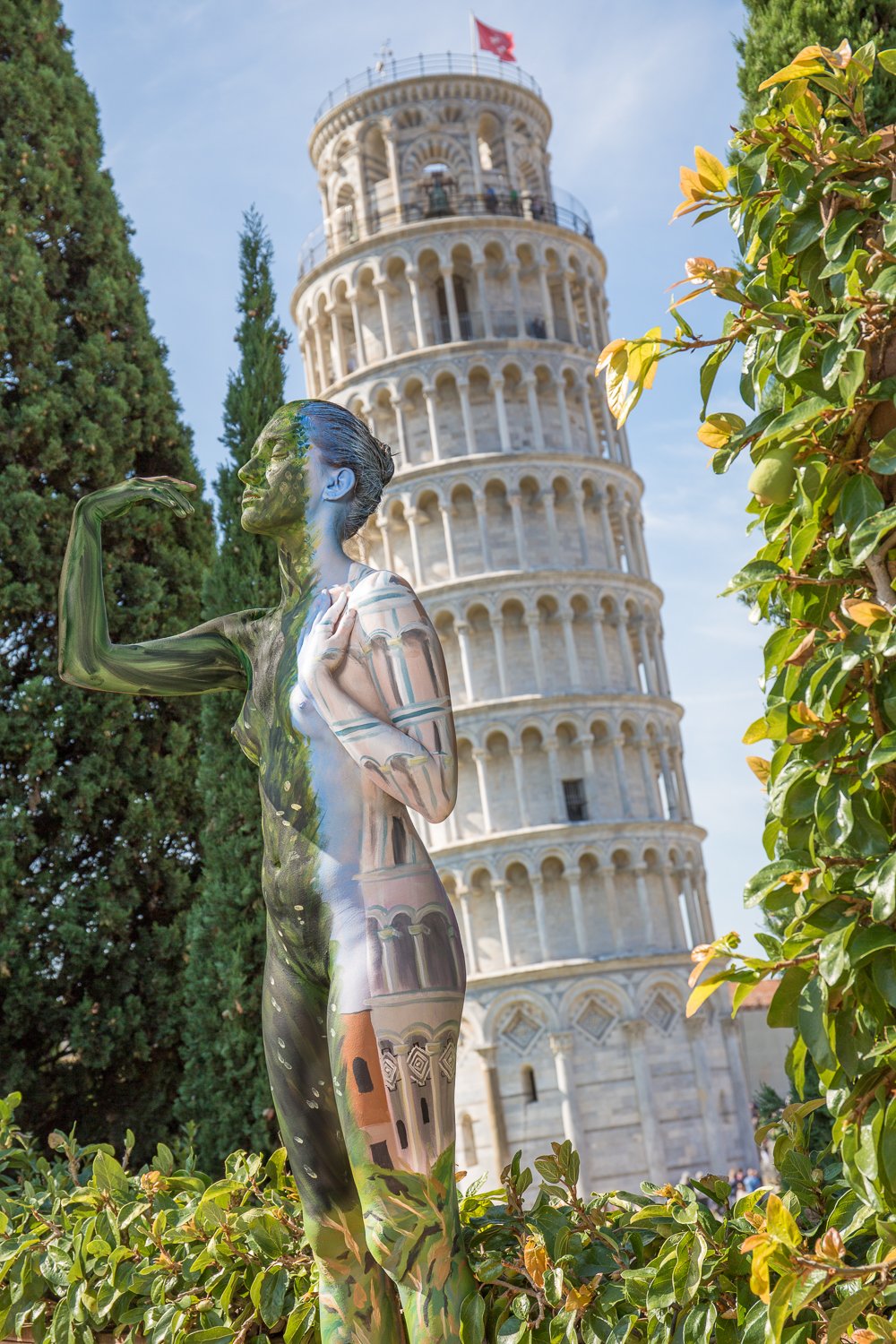 "Pisa", 2016
Photograph (​Color Pigment on Hahnemuhle German Etching)
This one of a kind work at the famous leaning tower of Pisa was created at the Domus Comelina (joining their permanent collection).
The tower's tilt began during construction, caused by an inadequate foundation on ground too soft on one side to properly support the structure's weight. The tilt increased in the decades before the structure was completed, and gradually increased until the structure was stabilized.
This seeming architectural disaster has become the most famous landmark for Italy.
Our feminine, curvy model blends into the phallic architecture of the work, blending the lines between male and female and permanence with ephemeral.
ON RESERVE: Less than 25% left in the series