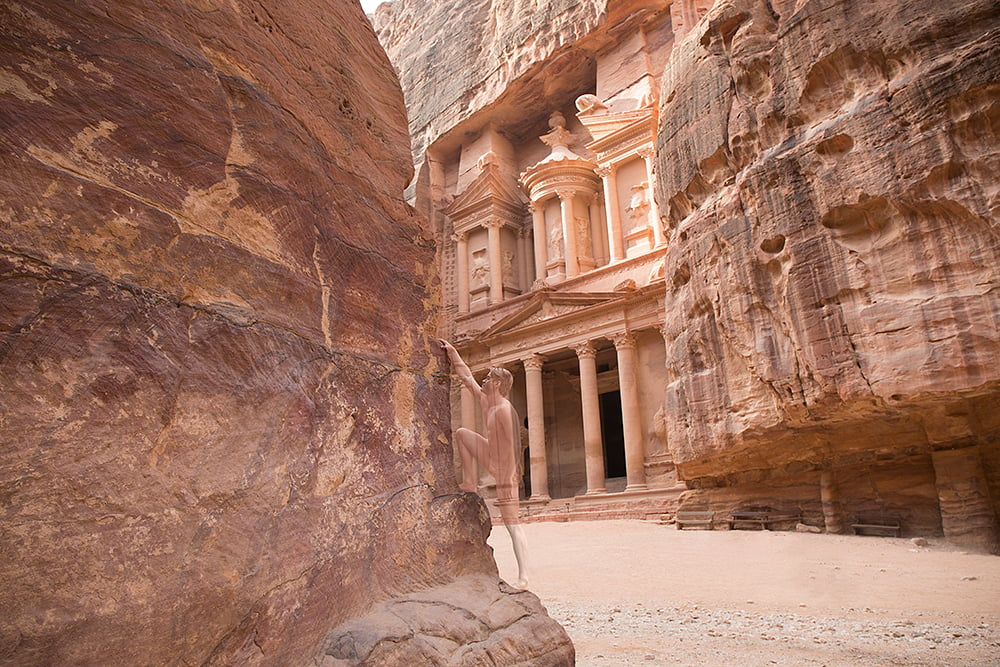 Did you find the model? The guards granted us permission to do a performance at the famed treasury and even interpreted to tourists what we were doing, creating a stress-free environment for our special bodypainting at Petra. I absolutely loved painting here and Jordan was one of my favorite places that we visited.
Contact if interested in a larger size.
Quite possibly the best New Year's I've ever had was at the Wadi Rum desert where we slept under the stars with a @yallarum & a Bedouin Tribe.