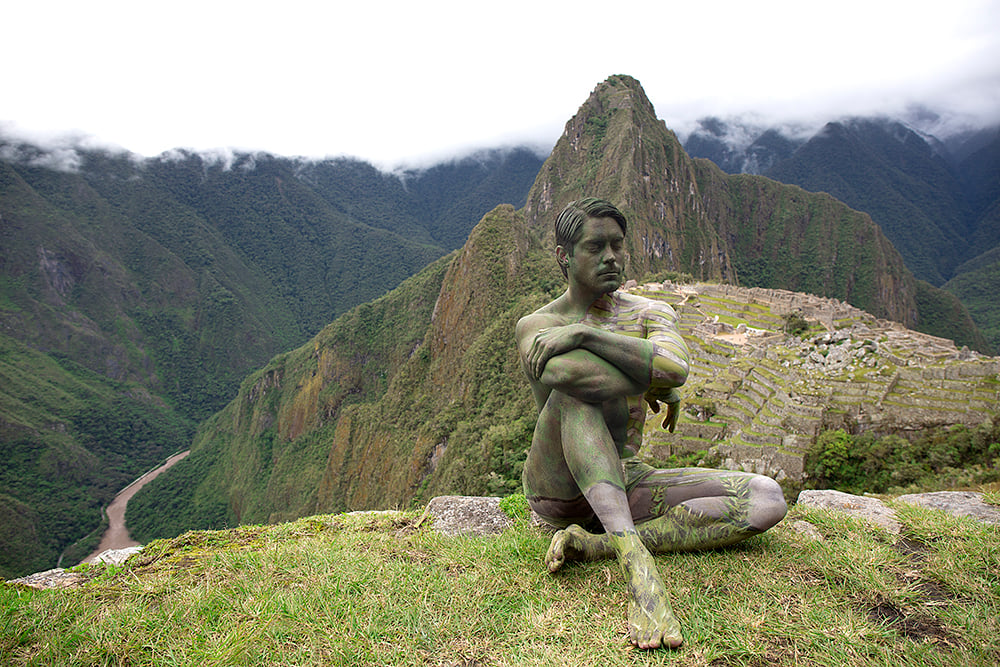 We hiked up to this amazing spot on the cloudy mountain with this view of Machu Picchu that was so inspiring. This bodypainting and pose felt very meditative to me.
Can you believe it only took the Incans 80 years to make this amazing place? I've been fascinated by Incan, Mayan & Aztec bodypainting & culture. It was super cool to travel to Machu Picchu & cross this off my bucket list.
Contact if interested in larger sizes.