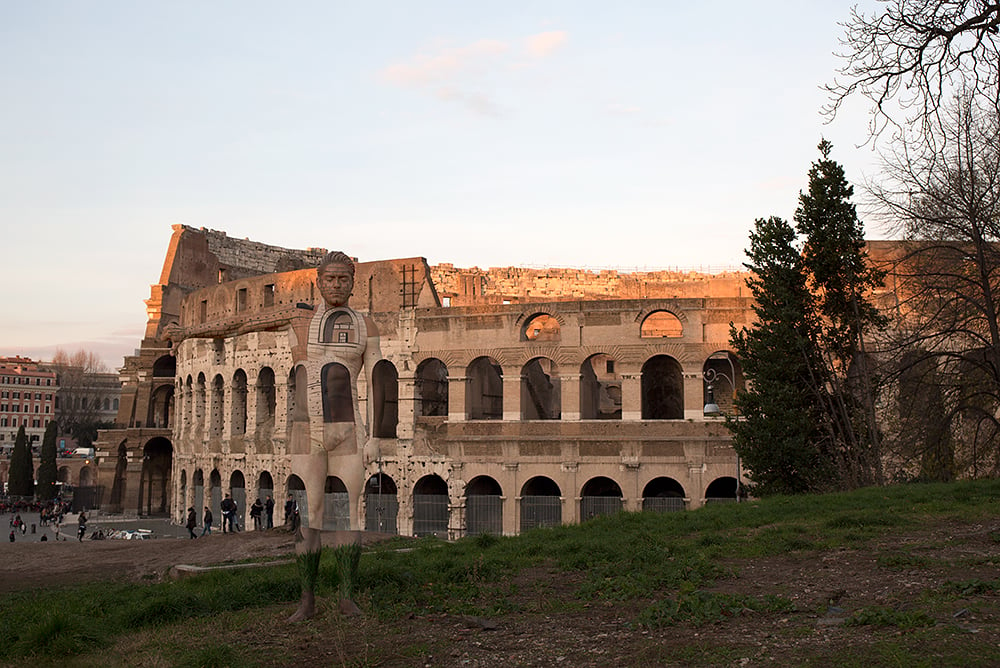 Thumbs up or thumbs down? Thank goodness social media "likes" don't determine if we live or die!
Walking around the #Colosseum in #Rome I was drawn to this little park area and view largely missed by tourists. We waited until golden hour to get this amazing warmer light that made the inside of the Colosseum glow (watch the video and see how the light changes quickly inside). Locals were very respectful of our performance process, quietly watching me bodypaint for a long time. Can you imagine living there and seeing this view everyday?!
Contact if interested in larger sizes.